Call or Text: 843-259-8349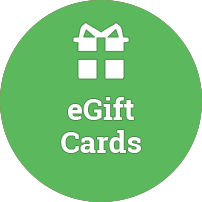 Pamper yourself with a massage or spa treatment, in a setting of healing and tranquility.
Our spa services have been specially designed to help you relax, unwind, and revitalize, with treatments focused on restoring your natural state of radiance and well-being.
Whether you're stressed, in need of rejuvenation, or simply ready to pamper yourself, we have a complete range of nurturing spa services for you. Get a relaxing massage. Add a little aromatherapy and some hot stones. Get a stimulating scrub or detoxifying wrap. Or perhaps you would like to have your energy meridians tuned by a reflexology treatment.
The next thing you know, the problems of the world will seem easier to tackle and stress will be a distant memory.
We offer: Massages Spa Treatments Spa Add-Ons Reiki
When you arrive for your massage or spa treatment, you'll find yourself in a place of peace and healing. You'll work with our highly experienced, professional practitioners to create just the right treatment for you.
Our therapists passionately believe that your well-being is fundamental and that massage therapy is essential to creating that vitality in our fast-paced, stressful world.
For many of us, our lives are so hectic that it is essential to take a little time out to refresh ourselves, so that we can be at our best. Our treatments focus on healing and nurturing your body, mind, and spirit, all while giving you a sense of rejuvenation and relaxation.
Please browse through our spa offerings, and contact us to begin your journey of balance and renewal.
Massages & Reiki:
Holistic Massage 60 Mins or 90 Mins
An overall massage catered to your needs. Your massage therapist will work with you to find just the right level of pressure to help loosen your muscles and relax you. Your therapist will also take time before your massage to get to know you and your daily life as well as time at the end to provide a better understanding of your needs and create a treatment plan to help you feel great.
Couples Massage 60 Mins or 90 Mins
Be with your special someone or just hang with a friend as you get massaged together to relax and refresh yourselves. This is a great gift for your sweetie or your best friend.
Reiki 30 Mins or 60 mins
Reiki is an excellent way to promote wellness. Reiki works by cleaning, re-aligning, and integrating your chakras to allow your body to work at its optimum level. Reiki is one of the best ways to help keep stress from manifesting as illness in your body. Take a nice break and allow the Reiki to help you feel your best.
Spa Packages:
Holistic Head-to-Toe 90 Mins
Relax your mind as you begin this citrus journey. Citrus is a natural calming agent that helps to ease anxiety and grounds the body and mind. This treatment begins with a warm oil scalp massage, full-body massage customized to fit your needs, and finishes with a warm paraffin foot wrap. Relax fully from head to toe.
Holistic Spa Retreat  2 hours
This treatment begins with a sea salt exfoliant followed by a customized mud wrap. Then, a steamy shower finished by an hour massage including an aromatherapy blend. This is our detoxifying and relaxing retreat. Enjoy the benefits to your skin, muscles, and psyche with this treatment.
Reikissage 75 Mins
A massage therapist and a Reiki Master come together to offer you the best of both worlds. With the combination of therapeutic massage and energy healing, not only will your body be refreshed but so will your spirit.
Spa add-ons:
Detoxifying Seaweed Body Wrap Treatment
Enjoy a moisturizing, skin-firming treatment packed with active algae extracts that help the skin feel healthy. Can be added to any massage or spa service.
Sea Salt Exfoliating Scrub
An exhilarating body scrub to supply smooth skin and to stimulate the skin's regeneration. Essential oils will be added according to your needs. Can be added to any massage or spa service.
Peppermint Foot Scrub
A cleansing, exfoliating mixture of sea salt and peppermint oil are used to buff the feet, revealing, healthier skin and refreshing your mind with the peppermint scent. Can be added to any massage or spa service.
Aromatherapy
You can add calming, peaceful notes, or rejuvenating, energetic notes. Work with your massage therapist to choose a particular oil or blend of oils to enhance your experience. Can be added to any massage or spa service.
Seasonal Wrap
Enjoy a moisturizing, aromatic treatment packed with seasonal herbs and oils that help the skin feel healthy and the mind relax. Can be added to any massage or spa service.
Summer: Cucumber Wrap  Fall/Winter: Pumpkin Spice Wrap Valentines: Chocolate-Cocoa butter Wrap